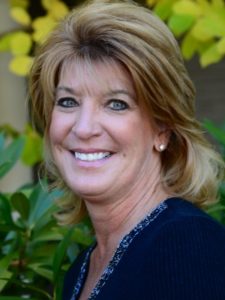 Sharon
Office Manager, Certified Dental Assistant & Registered Dental Assistant
If you have a question about your smile, Sharon is a great resource and a great place to start. She's been with our team since 1985! Over the years, she's helped the office change and grow as best practices in dental care continue to evolve and improve like everything else. Sharon is dependable, hardworking, caring, and loyal. Outside of her work at the office, Sharon enjoys volunteering in the community and fostering animals. Sharon is married to her husband Mike and together they have five grown/married kids and five grandchildren. Sharon enjoys staying active with lake/water sports, gardening, and refinishing old furniture.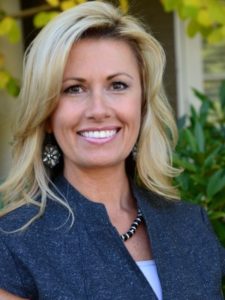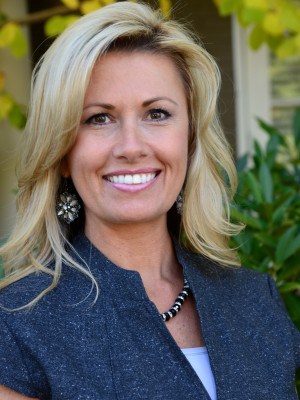 Kristin S.
Business Manager & Registered Dental Hygienist
Kristin is a graduate of the University of Tennessee with a bachelor of science in dental hygiene. She's been working in dental health care as part of our team since 1995. Kristin's responsibilities include: handling all things related to the office's business department, filing insurance claims, answering the phones, scheduling appointments, checking patients in and out, and even filling in as a hygienist when requested or in a pinch. Kristin says she loves working in the dental field and was drawn to it after observing a former employer's wife, who was a hygienist. She says our office is unique because of how we take care of our patients. Kristin also says she's always impressed at our compassion, courteous, and professional demeanor. Kristin is organized, friendly, compassionate, hard-working, and determined. When she's not busy at work, Kristin is involved with several animal rescue groups in Memphis and urges people to adopt, don't shop. She also enjoys drawing, painting, and other crafty things.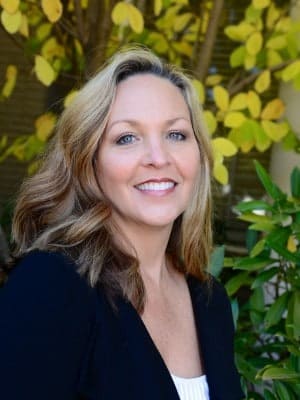 Lisa
Registered Dental Hygienist
Lisa is a graduate of the University of Memphis and University of Tennessee and has over three decades of dentistry experience. Lisa goes out of her way to treat every patient with the best of her ability and with 100 percent respect. She says it's because her patients are one of the things she loves most about her work. Besides taking care of their teeth, Lisa says she loves helping patients get healthy and learning more about their lives. She got into dental hygiene after her older sisters (who worked in a dental office) told her to consider it. Lisa says she loves the work she chose because she feels like it's her duty to encourage and help others. You'll find that Lisa is friendly, loyal, personable, and experience. When she's not cleaning teeth, you might find Lisa going for a walk, practicing yoga, spending time with her family, and volunteering with Mid-South Mission of Mercy.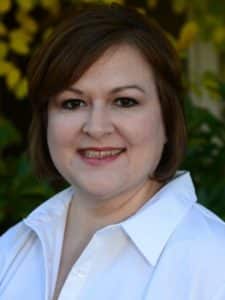 Kelli
Registered Dental Hygienist
Kelli is a graduate of the University of Tennessee Allied Health Sciences. She's been working in dentistry since 1995 and has been a valued member of our team since 2003. As a member of our talented team of hygienists, Kelli is tasked with diagnosing/treating periodontal (gum) disease, performing regular cleanings, taking x-rays, educating patients, and ordering supplies. She loves her work because of the conversations she has with patients, teaching people about dental hygiene, and helping people overcome dental phobias. Kelli decided to become a dental hygienist when she was just a kid. She loved going to see her hygienist, and she recommended Kelli give it a try. Kelli tries to get her patients to see the critical connection between oral and overall health. Kelli is dependable, punctual, friendly, caring, and organized. In her free time, Kelli enjoys gardening, spending time with her nieces, riding her bike at Shelby Farms, and hiking.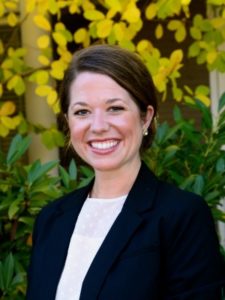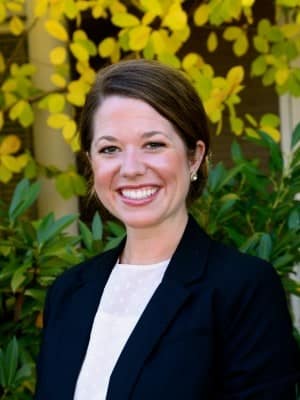 Kristin F.
Registered Dental Hygienist
Kristin is a graduate of Ole Miss and the University of Tennessee Health Science Center and has been a part of our team since 2011. Sure, Kristin cleans teeth, but she also does her best to make your dental experience enjoyable so that you're excited to come back. The best part about her job is her patients and the relationships she forms with them. (Kristin also says her coworkers are pretty wonderful too! They truly accommodate to every patient's needs and always put them first.) When you meet Kristin, you'll find she's friendly, organized, and on-time. Outside of the office, she loves spending time with her husband, Will, and son Dan, and dog, Luke. The family is very involved with their church, loves watching the Ole Miss Rebels, and hanging out with family and friends.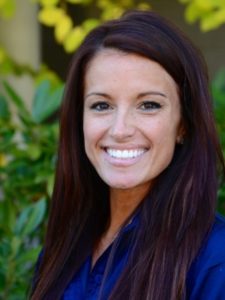 Jenna
Registered Dental Hygienist
Jenna is a graduate of the University of Memphis and the University of Tennessee Health Science Center. She's been working in the dental field for a decade. At the office, Jenna is busy maintaining patients' oral health regular cleanings, assessing oral health needs, recording periodontal (gum) health, keeping patients informed. Jenna says she was drawn to becoming a dental hygienist in high school because it gave her a chance to work with and help people in a clinical setting. She says working here is unique because everyone in the office genuinely cares about what they do and meeting the needs of our patients. Jenna is always loyal, hard-working, loving, and sensitive. She says she's most thankful for everything she's been blessed with in life including her family and the work that helps provide for them. Outside of the office, Jenna is usually spending time with her husband and two kids, Caroline and Walker. In the summer the family loves being outside or cooling off at the pool.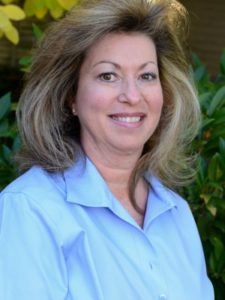 Susie
Certified Dental Assistant, Registered Dental Assistant
For over three decades, Susie has been a solid part of our team. She received her dental training in Little Rock, AR nearly four decades ago. She's been with us so long because she loves her work, the patients, her teammates, and her hours. Susie will tell you she never really planned on working in dentistry until she talked to one of her teachers in high school. She told Susie to talk with her friend who was a dentist. Susie was hooked and chose to pursue a career in dentistry over something in nursing. Lucky for us (and you)! In the office, you'll see Susie helping the doctors treat patients, ordering supplies, and making sure we're always following the proper OSHA regulations. Susie is responsible, caring, organized, detailed, and thorough. Susie enjoys volunteering with her church, gardening, traveling, visiting with family, and reading a good book.
Leah
Registered Dental Assistant
Leah is a graduate of Concorde Career College with well over a decade of dental experience and working with us. Leah says she decided on this career path because she simply loves teeth and helping others. At the office, you'll probably find Leah helping patients and our doctors, offering chairside support while exams and treatments are completed. She says our dental office is different because we don't just say they treat patients like family, we really do it. Leah is loyal to and compassionate about the work she does. When she's not helping at the office, Leah says taking care of her kids takes up most of her free time. She enjoys watching them grow and play sports.
Amy
Insurance Coordinator
Amy has been a member of our team since 2016. Her primary responsibilities include verifying a new patient's insurance policy information, work with insurance companies on claims, and also make sure claim payments are applied to patient accounts. You'll also see Amy answering phones and checking patients in and out. She previously worked in the automotive and software industries, traveling all across the country. But a yearning to stay in one place brought her to this job and our office, and she's never looked back. She loves working in the office of its family atmosphere, her coworkers, and patient relationships. When you meet Amy, you'll find she's considerate and loyal. Outside of the office, Amy is a season ticket holder for the University of Memphis basketball and football games. She up for any tropical adventure and she loves spending time with her husband, Jay, and their rescue dog, Gus.
Kim
Registered Dental Assistant
Kim is a graduate of Concorde Career College. As a registered dental assistant, she helps Dr. Page with treatments and provides the best possible care for patients. Kim says the best thing about her job is meeting new people and developing lasting friendships with them. She says coming to work each day is special because our team and our patients feel like family, and patient-centered care is at the heart of everything we do. When you meet Kim, you'll find that she's caring, loving, outgoing, talkative, and organized. Kim has been married for 28 years. She has both a daughter and a son, and a new granddaughter. She says her family is her world and when she's not working, she's happy just spending time with them.
LeeAnne
New Patient/Hygiene Coordinator
LeeAnne has been working in dentistry for nearly a decade, and she's been a part of our team since 2016. Some of LeeAnne's responsibilities around the office include: scheduling new patients, making hygiene appointments, checking patients in and out, and answering the phone. The best part of the work she does is when she gets to meet a new patient and talk with some of her most favorite long-time patients. LeeAnne says our office is a unique, comfortable place to work because there's a true loyalty that the employees have for each other, the practice, and our patients. LeeAnne is genuine, friendly, happy, helpful, and teachable. She loves spending time with her five children, hosting cookouts, playing cornhole, swimming, volunteering, and she's always up for a good road trip.